As soon as Halloween's over, it feels like the floodgates open: suddenly, we can't open our phones without being bombarded with social media ads, discount codes, and commercials for items we "never knew we needed." But with so many brands launching their holiday collections and hosting their biggest sales of the year, many of us have analysis paralysis: what's really worth buying our friends and family for Christmas? And how do I know these products live up to the hype?

If you need some ideas to guide your holiday shopping this year (and, let's be honest, who doesn't?), then our Emporium staff is here to help. They've put together a list of their favorite tried-and-true products from our retail store to build The Juice Hive's official holiday gift guide.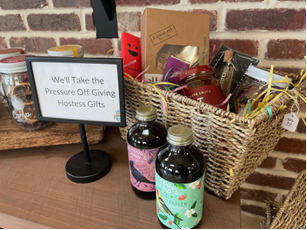 For the Last-Minute Recipient

Need the perfect gift in a pinch? Don't worry – you've come to the right place. We'll build a truly "tasteful" gift basket filled with a selection of our favorite specialty foods and gifts (that will last a whole lot longer than a bouquet of flowers).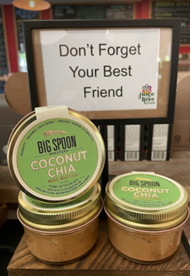 For the Furry Friends

Big Spoon Roasters won't make your pup beg for treats. Their Chai Coconut Buddy Butter is made especially for dogs, giving you just one more reason to spoil your furry friend.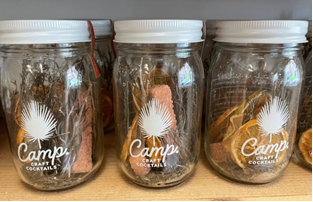 The Craft Cocktail Connoisseur

The smoky notes of an open fire. The burnt orange of the leaves. The smell of sage nearby….Oh yeah, Camp Craft Cocktails will take you there. Each infusion jar includes herbs, spices, and citrus slices you need to make your favorite drink – just add a bit of booze or seltzer water, and let happy hour begin!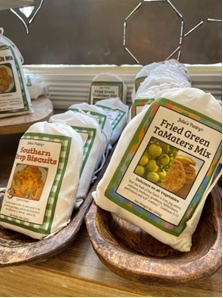 For the Lowcountry Local at Heart

Send your friend a taste of the Lowcountry with an authentic fried green tomato or biscuit mix from Julia's Pantry®. These bags of just-like-grammy-made-them goodness make Southern cooking easy to do and even easier to eat.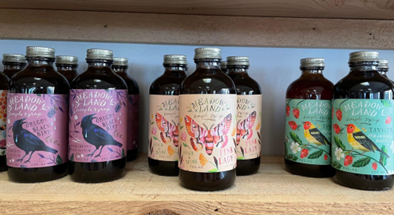 For the Aesthetic Eye

You shouldn't judge a book by its cover, but sometimes, you can judge a product by how pretty the label is – like these Meadowland Simple Syrups. Each bottle is infused with real fruit and floral flavors, making these syrups a refreshing addition to mocktails, baked goods, and more.
For the Wellness Warrior

We know what the health nut in your life really wants for Christmas…let them choose their own treats with a Juice Hive gift card! Pick it up in-store Mon-Fri (8 am-3 pm) and Sat (8 am-2 pm).