Over 300 products, a major renovation, several new staff members, and 365 days later, we're proud to celebrate our Emporium's first anniversary this month! Since we started renovating our space in early 2022, our customers have been at the core of our design and buying decisions. To honor our Emporium's first anniversary, we turned to our customers again to ask about their most-loved products from the last year. Here are the results: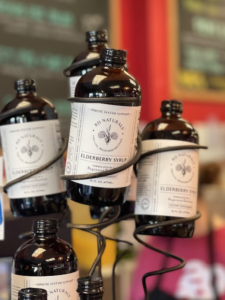 Elderberry Products
For those of us with allergies, the term spring fever takes on a whole new meaning. Luckily, elderberry has been proven to rescue the length and severity of cold and allergy symptoms. We carry a variety of elderberry products in the Emporium, including syrups and gummy supplements.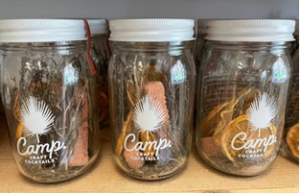 Camp Craft Cocktail Kits
The smoky notes of an open fire. The burnt orange of the leaves. The smell of sage nearby….Oh yeah, Camp Craft Cocktails will take you there. Each infusion jar includes herbs, spices, and citrus slices you need to make your favorite drink – just add a bit of booze or seltzer water, and let happy hour begin!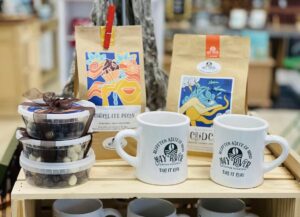 May River Coffee Roasters Coffee
Each small batch of May River Coffee Roasters Coffee is roasted right here in Bluffton, improving the coffee's overall quality and flavor. The Banana Cream Pie, Chocolate Covered Oranges, and Bluffton State of Mind blends are some of our customers' all-time favorites.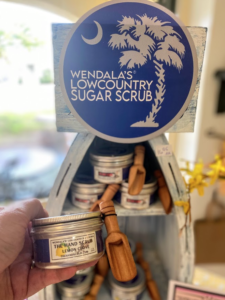 Wendala's Lowcountry Sugar Scrub
Everything about Wendala's Lowcountry Sugar Scrub makes us feel like we're at a high-end spa – down to the mini wooden scoop. This scrub is locally made using natural ingredients and smells good enough to eat!
We wouldn't want to celebrate our Emporium's first anniversary with anyone other than the people who made this milestone possible: you. Shop our full selection of specialty foods and gifts Mon-Fri (8 am-3 pm) and Sat (8 am-2 pm). We're excited to see you there!